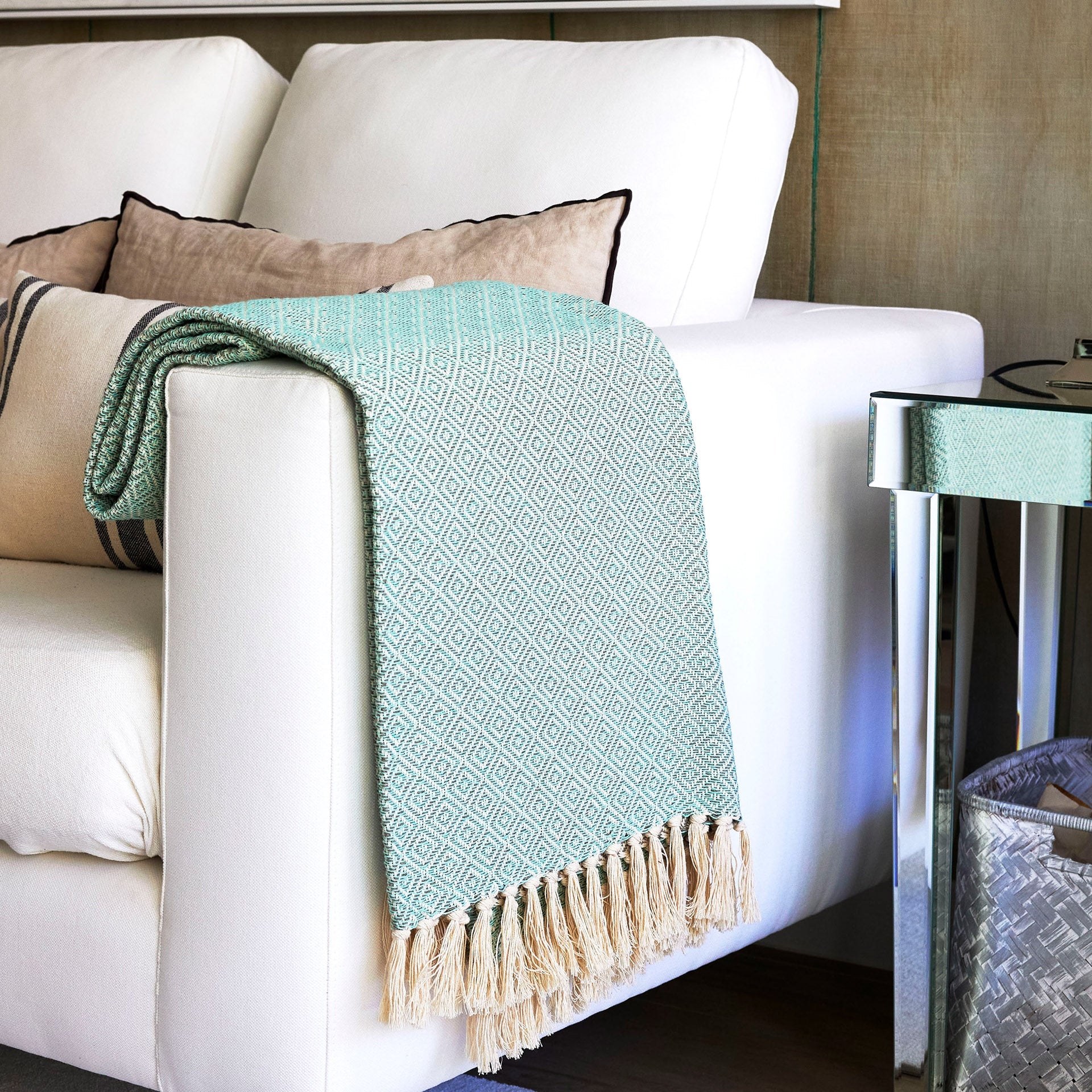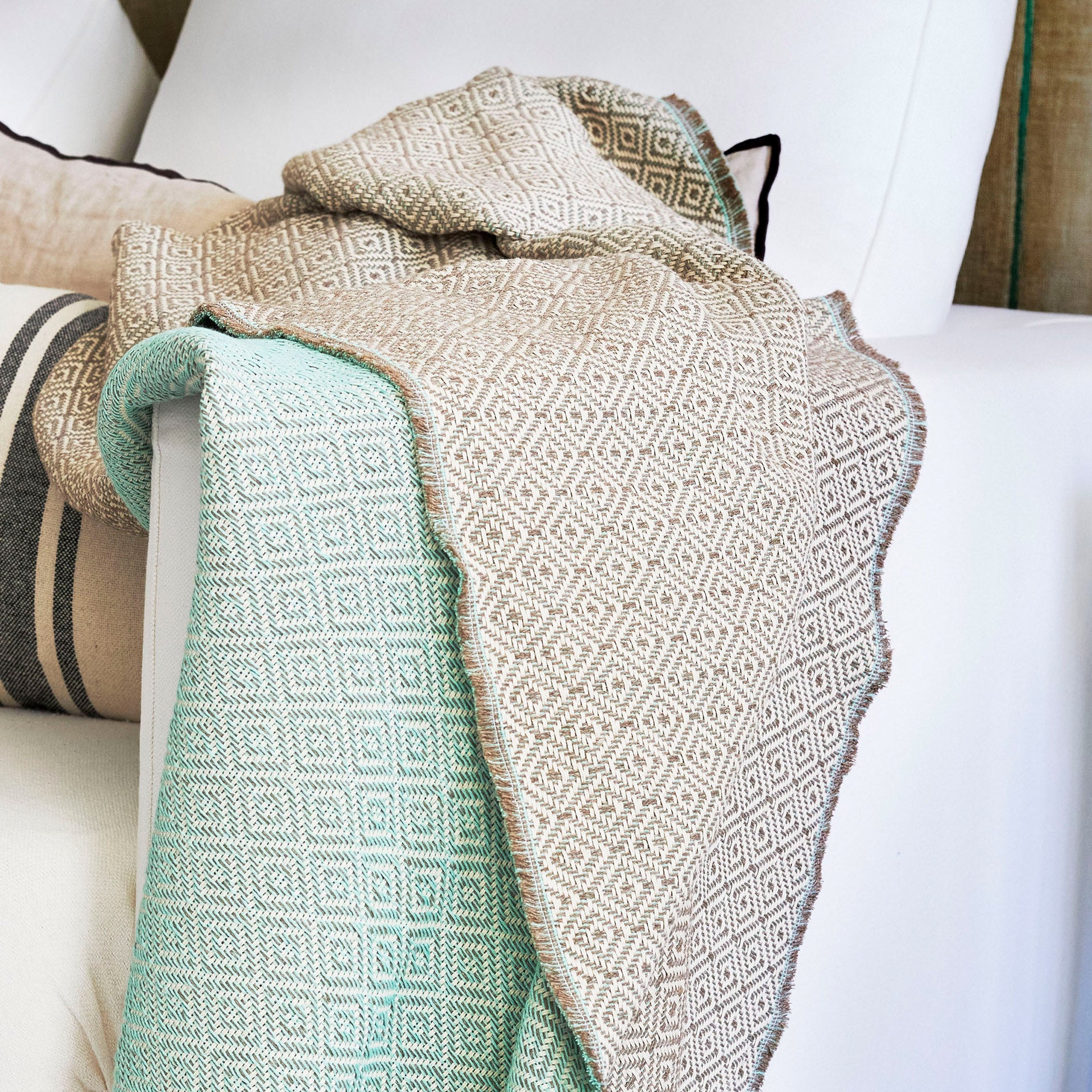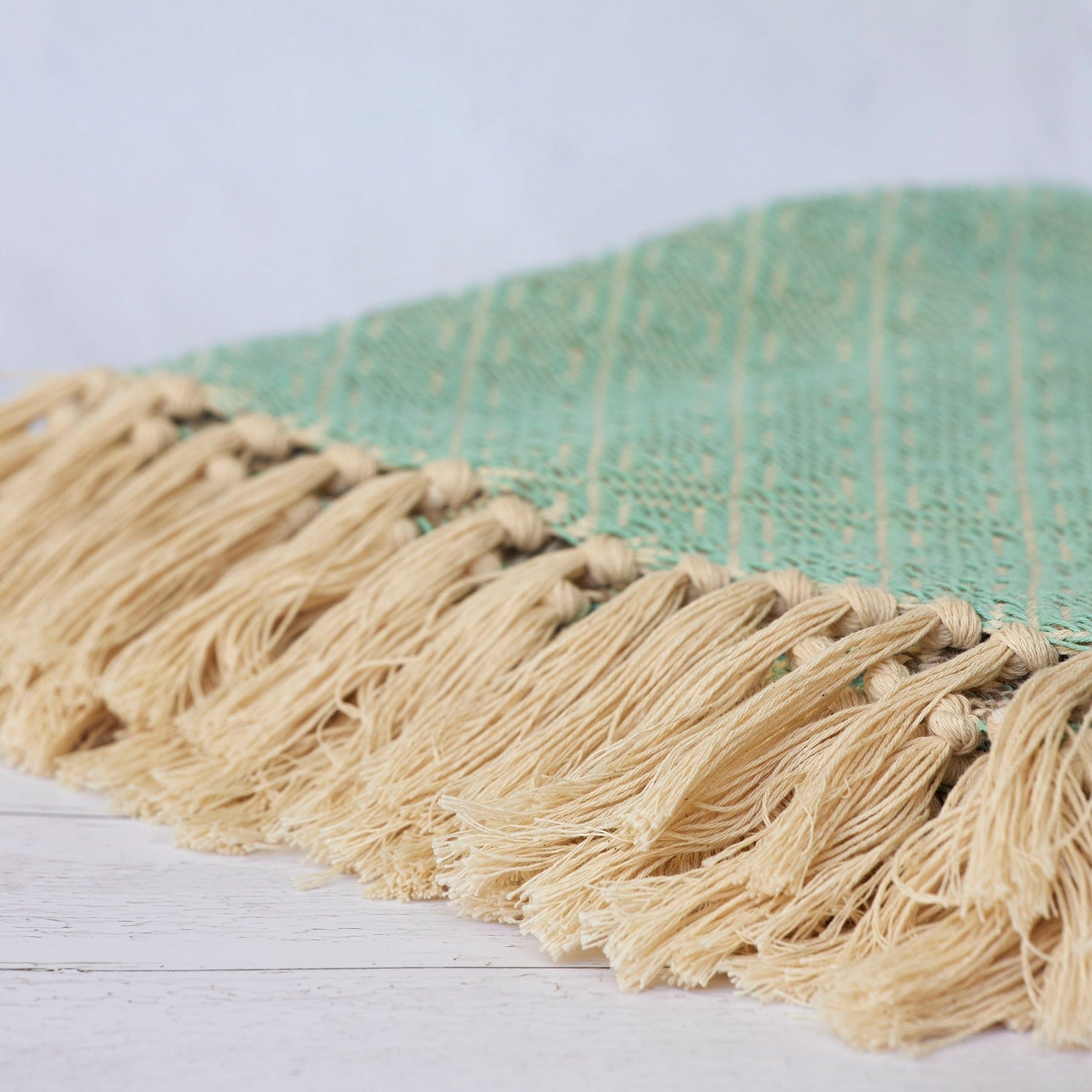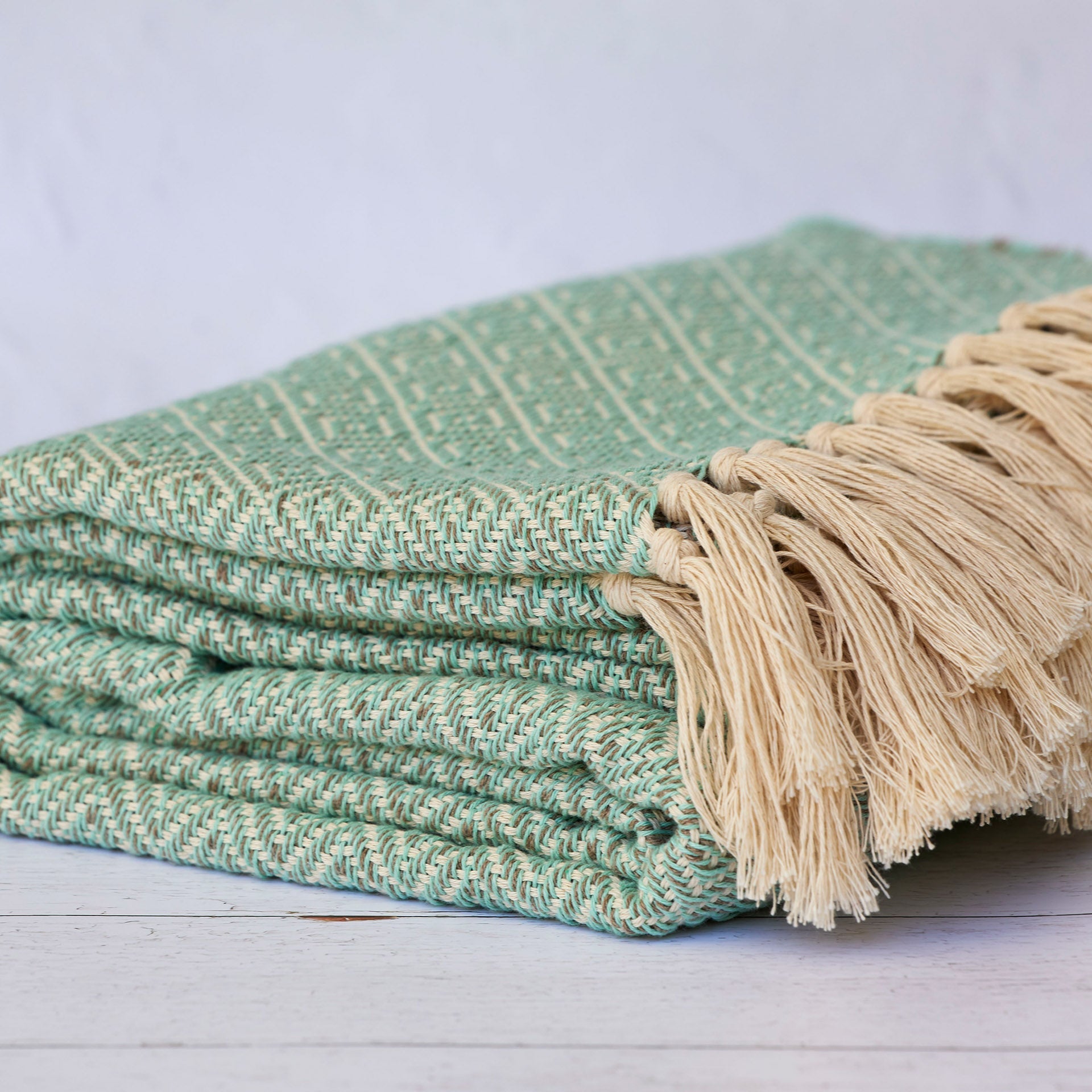 Blanket Diamante Sea Green 180x150cm
---
Designed in a timeless way, this two-tone creation with reversible faces will change the decoration of your home. Opt for a dynamic and jovial style!
Handmade blanket, made on old manual looms and finished by hand, perfect to be used on a sofa, a bed, or even as a tablecloth.
The blanket is made with 100% recycled cotton, making it an eco-friendly option.
A fresh and colorful choice with a soft touch and perfect for all seasons.
Blanket Diamante Sea Green 180x150cm
The cotton blanket can be washed in the washing machine at a maximum of 40ºC with a washing product for colored clothes. Do not leave the machine wet for too long and do not soak.