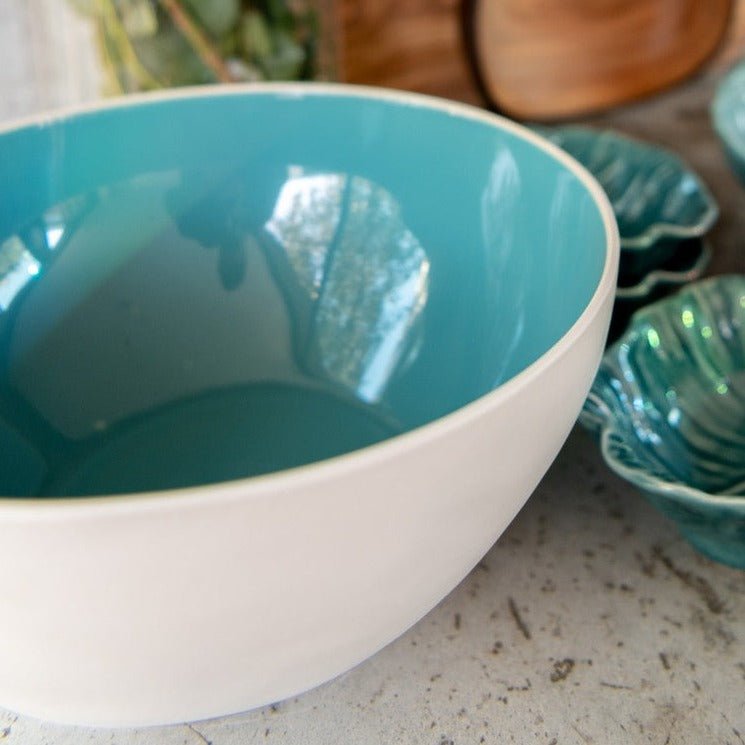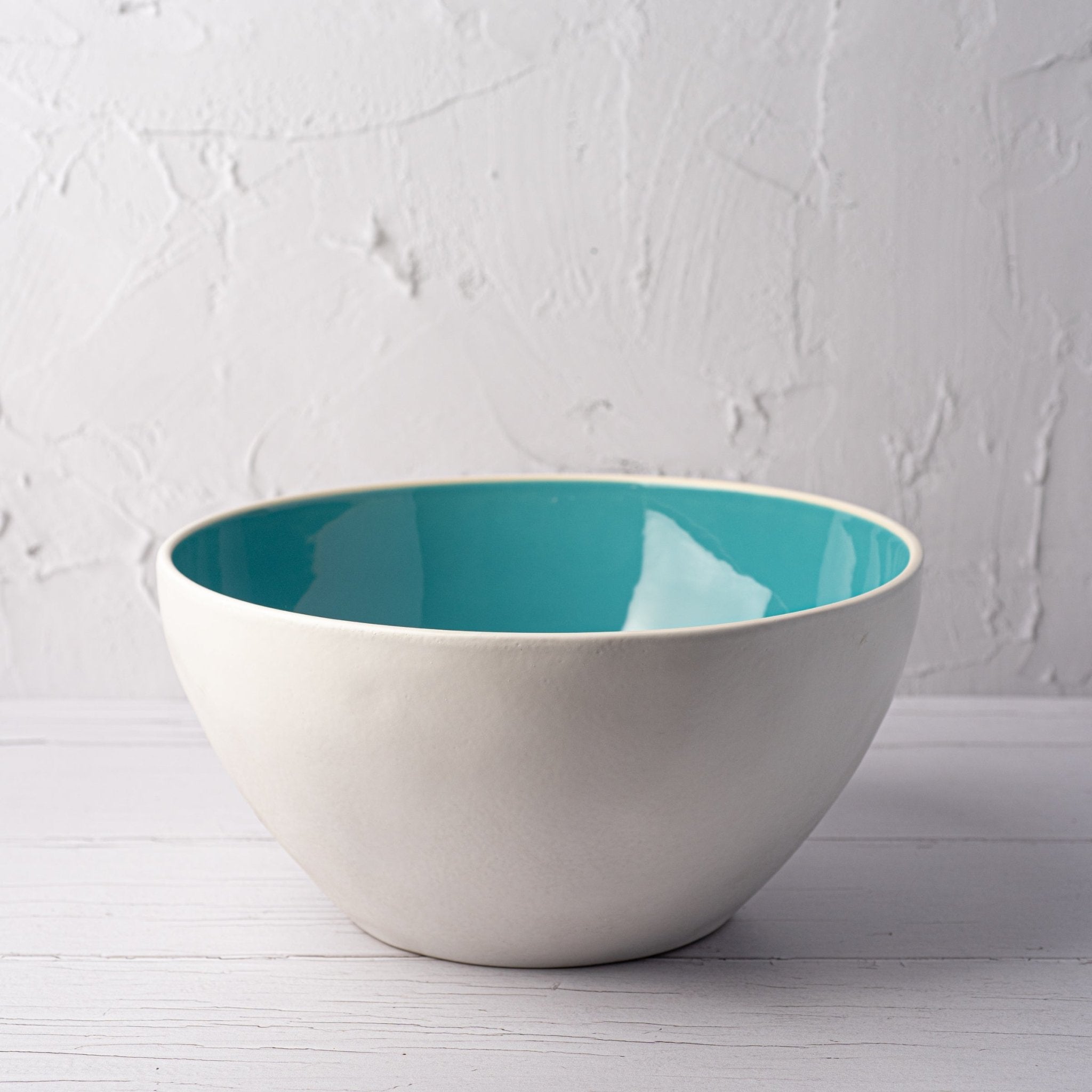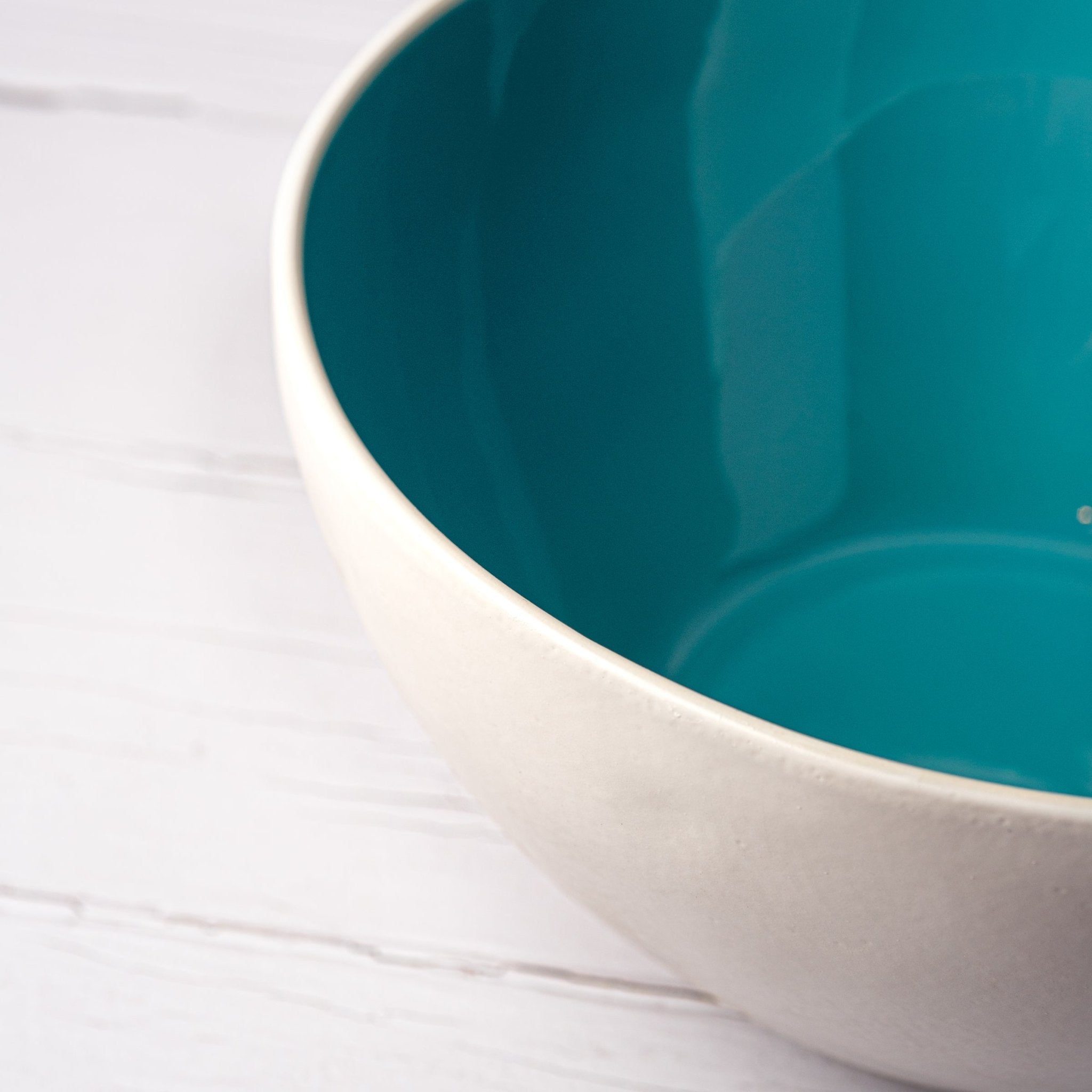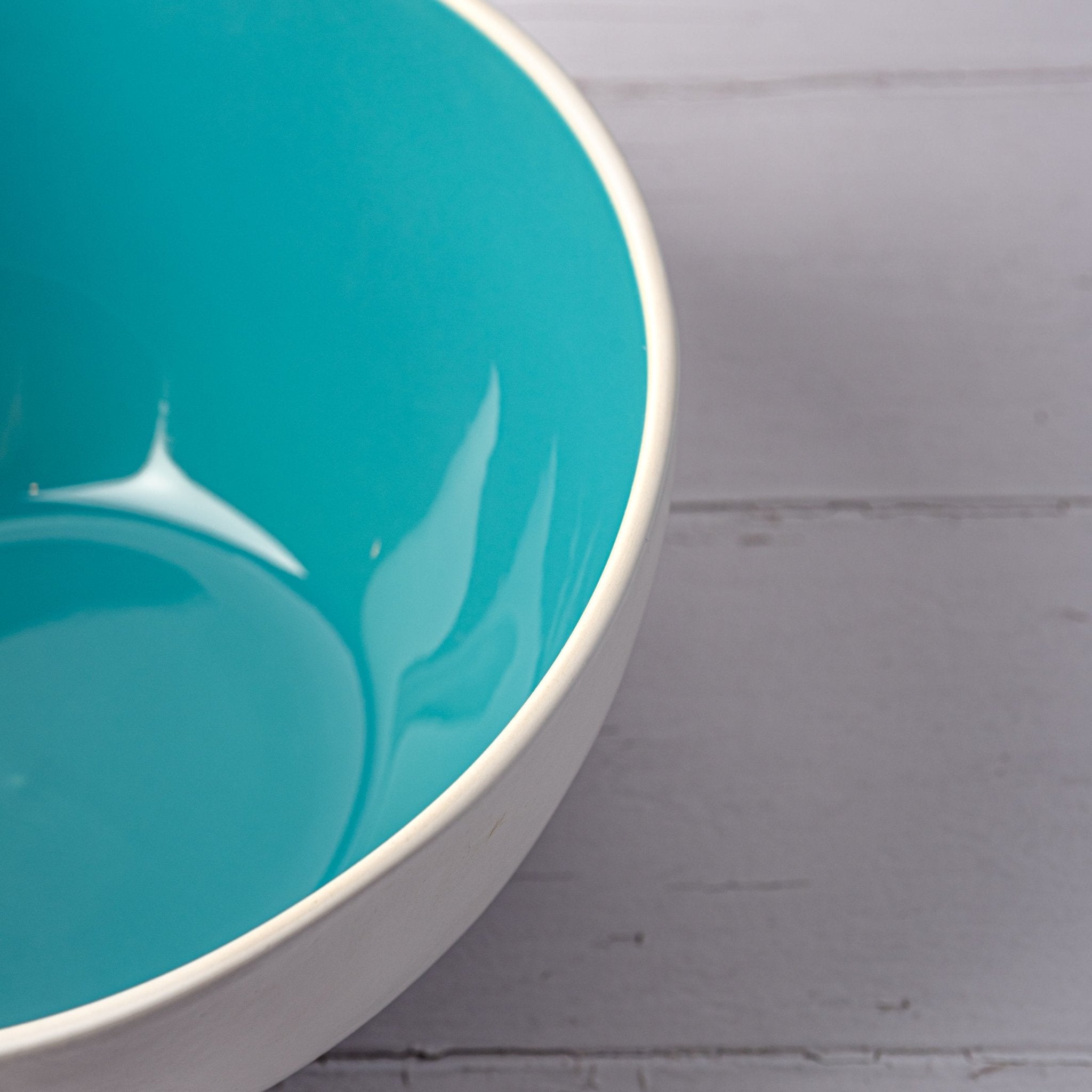 Salad Bowl Summer
---
Made of fine stoneware, each one of the pieces passes through the hands of skilled and experienced craftsmen in the manufacture of ceramics.


All products are finished by hand, which gives it a unique and authentic character.


The small irregularities, or imperfections and slight variations in color that you may find, are not considered defects, but synonymous with authenticity.


All pieces are unique. Authentic. Sustainable stoneware.


Microwave and dishwasher safe.


Salad Bowl Summer 28 x 28 x 14 cm