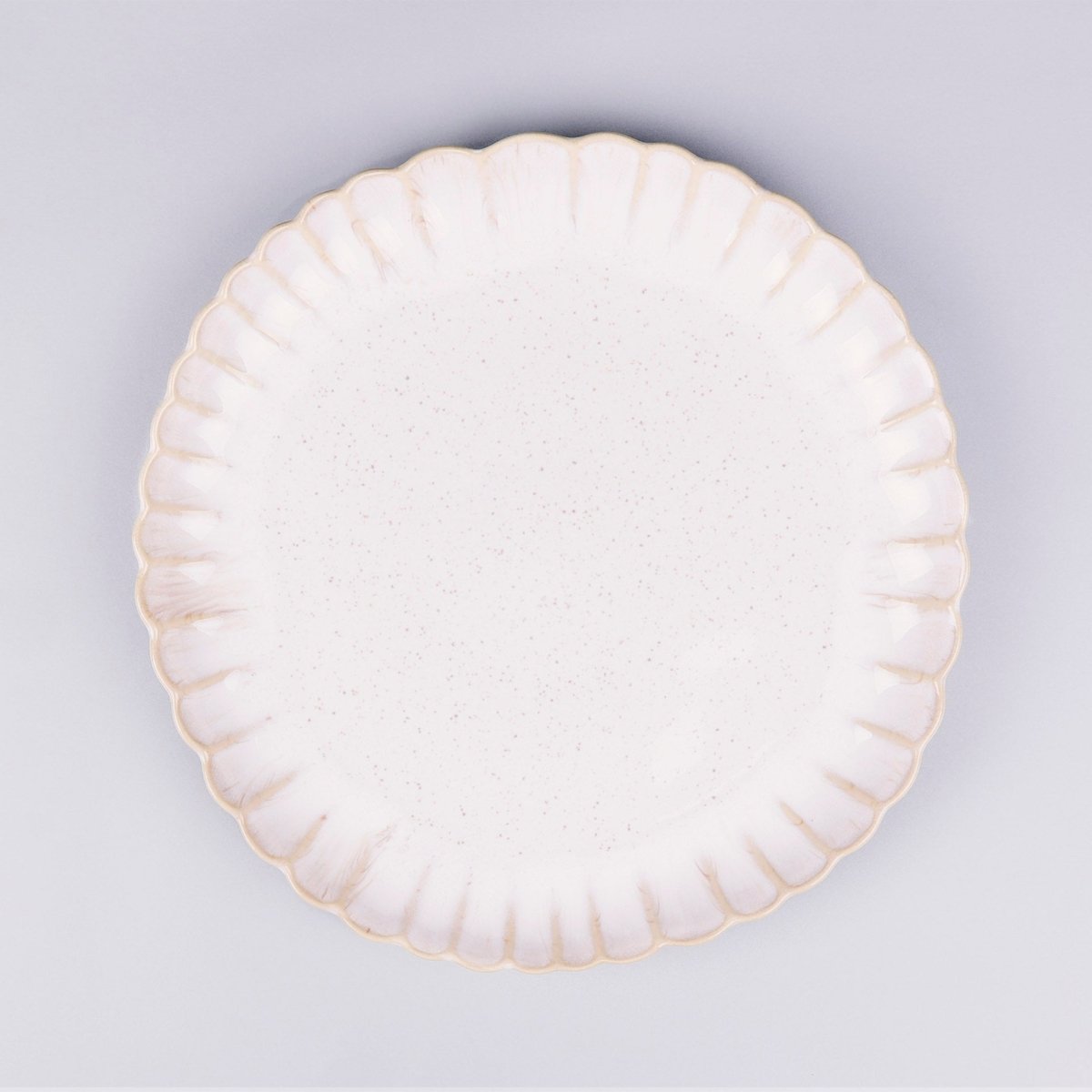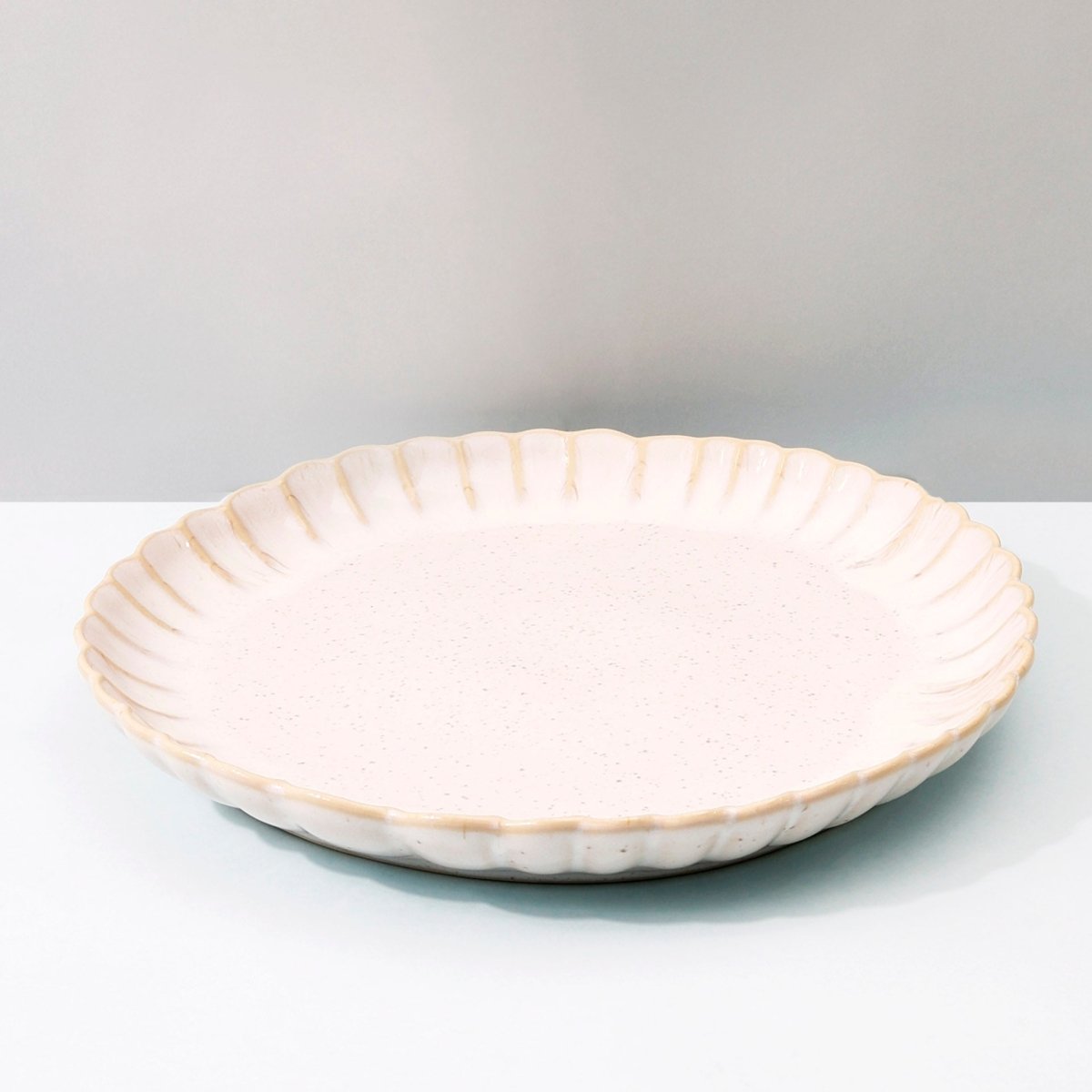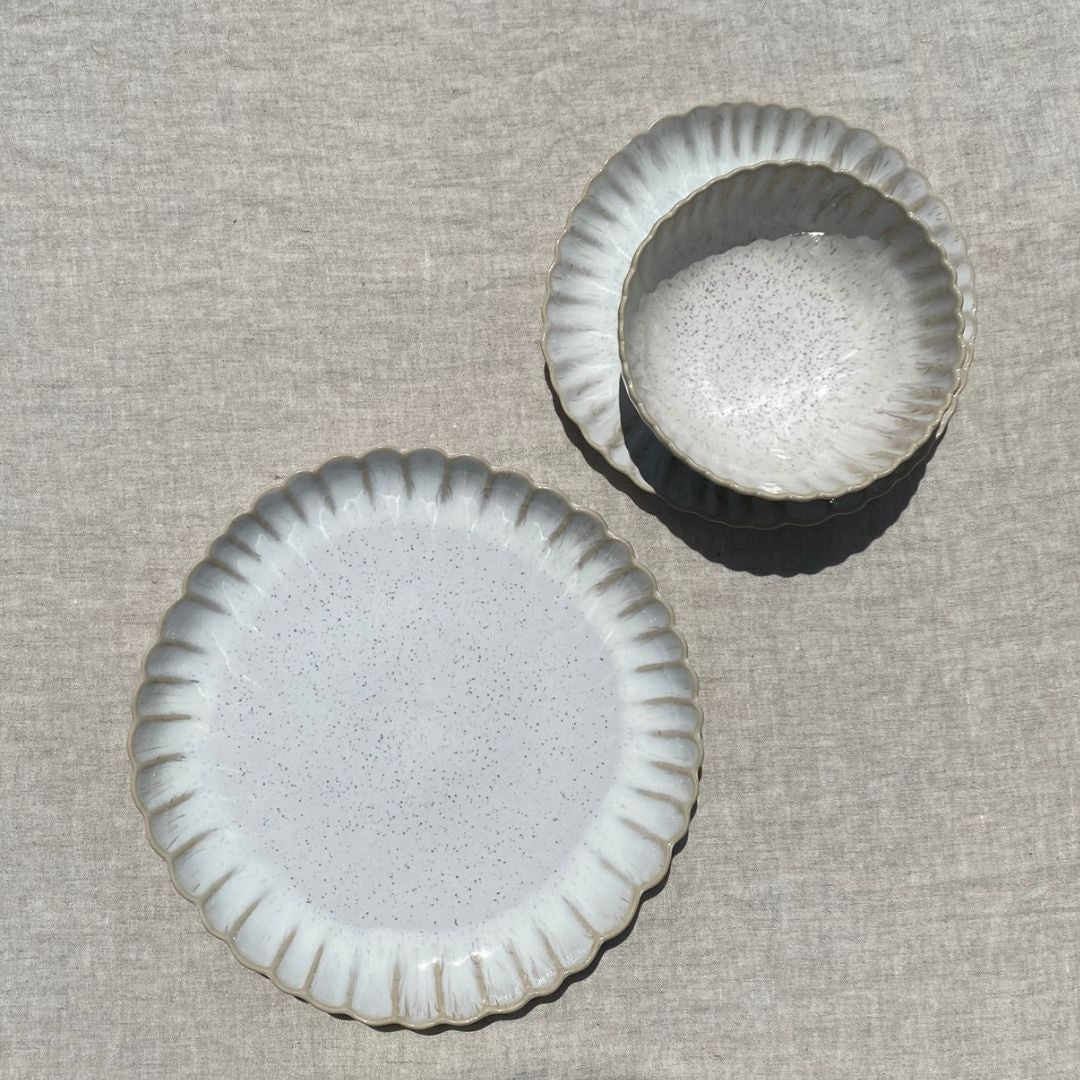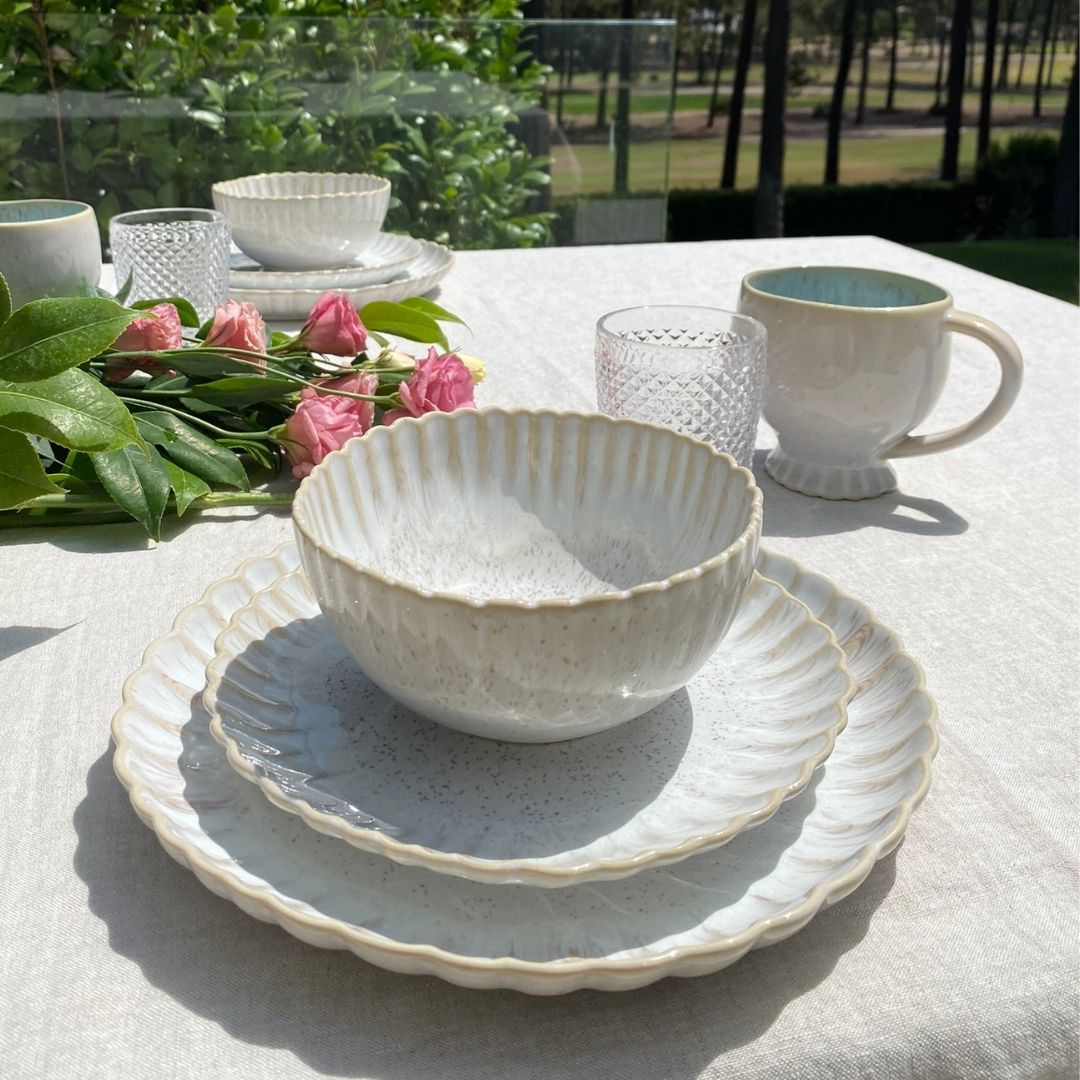 Dinner Plate Duna
---
Discover our collection with organic shapes, Duna. This incredible collection offers you the possibility to use it independently or combine its forms with elements from the Mar collection. Capturing the natural landscape of the beautiful Portuguese coast, these collections are a tribute to the paradise of turquoise blue waters, golden sands, and stunning cliffs.
With reactive glazes in beige color, the enamels highlight the natural curves of the collection, creating a unique and simply perfect color combination. The wavy edges of the Duna collection suggest a more sinuous and fluid visual, evoking the gentle shape of sand dunes.
All products are hand-finished, giving them a unique and authentic character.
The small irregularities or imperfections and slight color variations that you may find are not considered defects but synonymous with authenticity.
All pieces are one-of-a-kind. Genuine. Sustainable stoneware.
The collection is suitable for freezer, oven, microwave, and dishwasher use.
Plate Duna 27,2 x 27,2 x 3,3 cm.