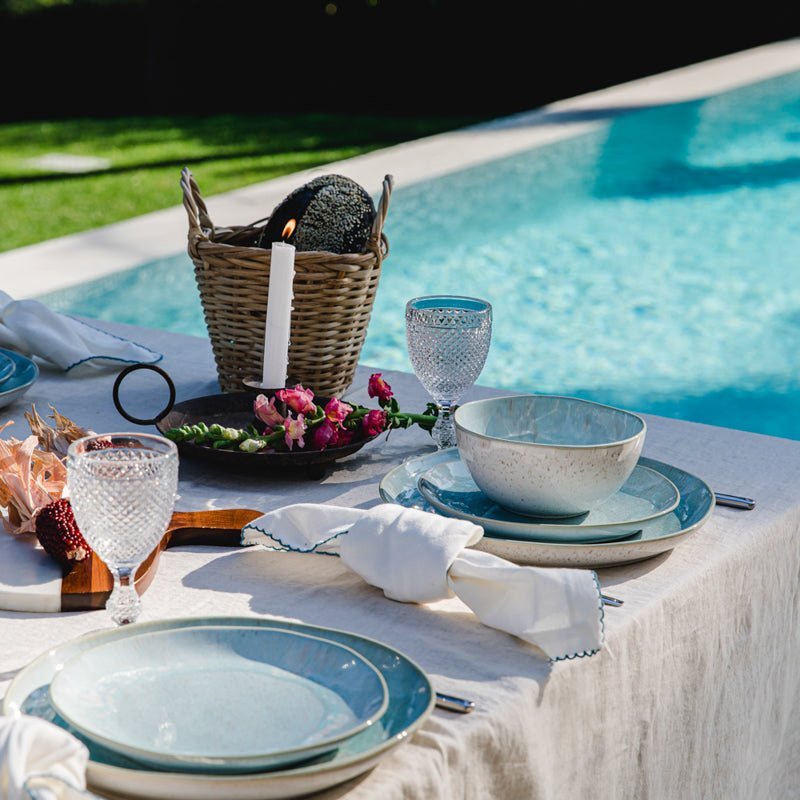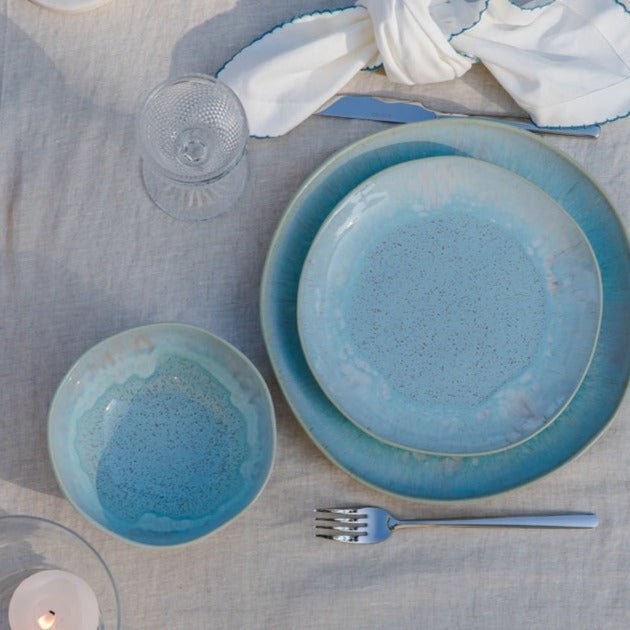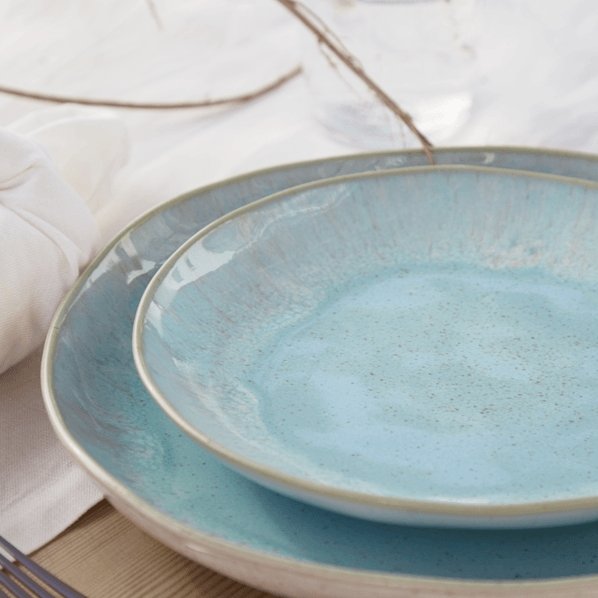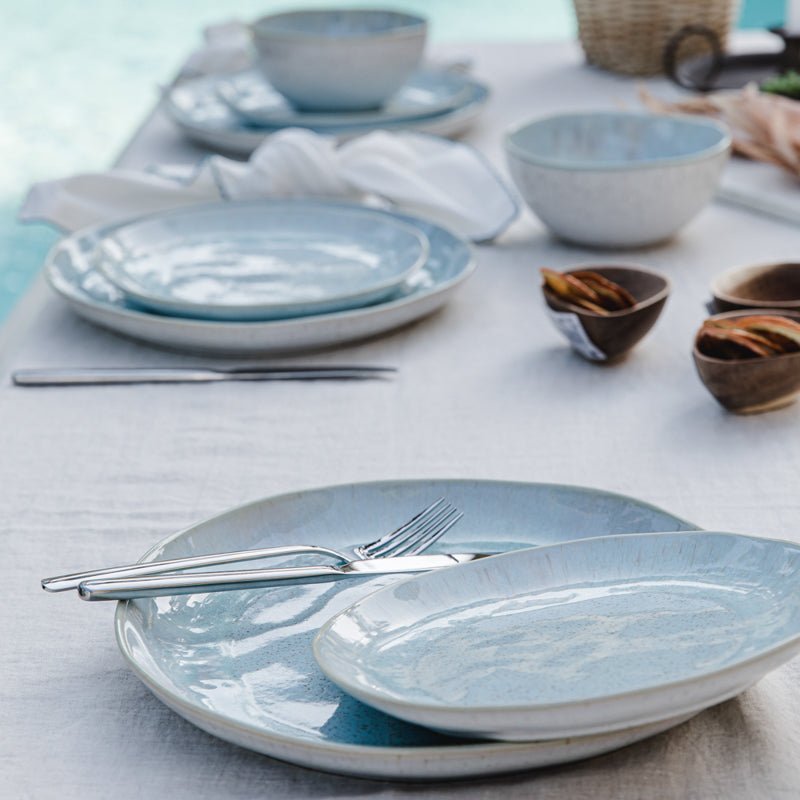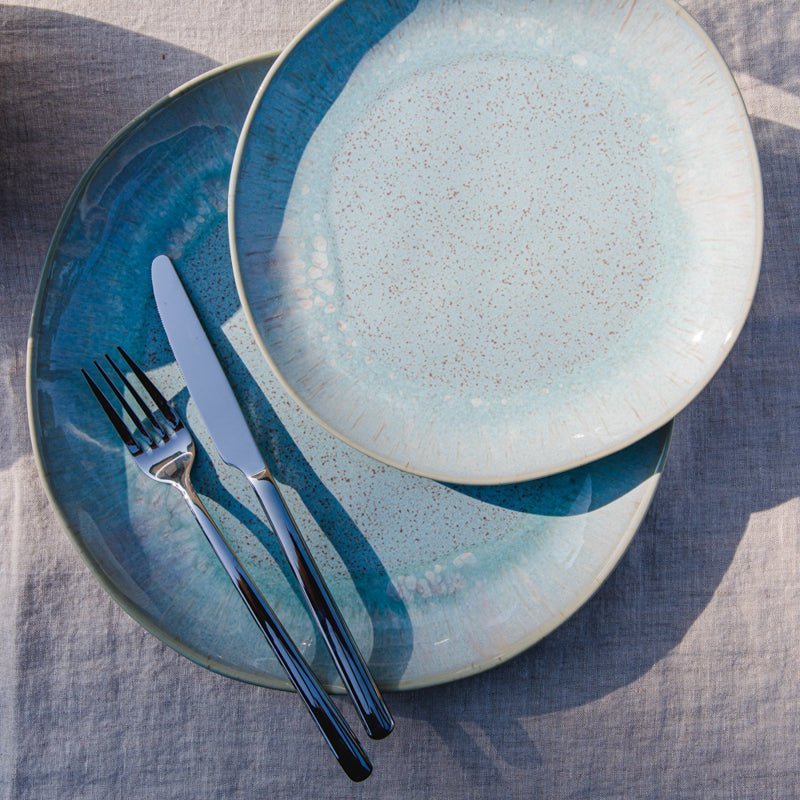 Salad /Dessert Plate Mar
---
Discover our collection with organic shapes, Mar. The natural curves of the collection are enhanced with reactive glazes that create a unique and simply perfect color combination.
All products are finished by hand, giving it a unique and authentic character.
The small irregularities, or imperfections and slight color variations that you may find, are not considered defects, but synonymous with authenticity.
All pieces are unique. Authentic. Sustainable stoneware.
The collection is freezer, oven, microwave and dishwasher safe.
Salad /Dessert Plate Mar    21,5 x 21 x 2,5 cm